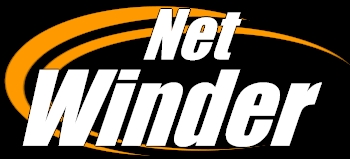 30 Day Satisfaction Guarantee
If the customer is not satisfied with their purchase of the NetWinder they can return it to the place of purchase within 30 days with the original packaging and materials. The customer must contact Support for a Return Merchandise Authorization (RMA) number prior to return.
Hardware: Standard Warranty
NetWinder comes with a 1-year Return to Depot hardware warranty. Customers with technical problems should contact our support team for an RMA number and proper shipping details.
Hardware: Extended Warranty
Purchase additional yearly support for $187.50 ($125 US) per year within 30 days of purchase or $225 ($150 US) after that period.
Hardware: Advance Exchange Warranty
Upgrade your hardware warranty to Rebel.com's Advance Exchange option within 30 days of unit purchase for $225 ($150 US). Rebel.com will cross-ship a replacement unit to you within 48 hours of your call. Contact the support team for details.
Software: Standard Warranty
Your NetWinder ships with a 90-day software support warranty from ship date.
Software: Extended Warranty
Upgrade your support to 1-year for $295 ($200 US). This includes email and phone support as well as access to updates and patches.
NetWinder Solution Partner Support Program
The program offers special pricing, support and marketing opportunities to companies that develop applications for NetWinder, sell NetWinder Solutions or integrate NetWinder as part of their solution. The program is open to all registered business.
--------------------------------------------------------------------------------
Copyright © 2000 Rebel.com Inc. All rights reserved