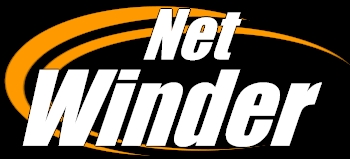 Rebel.com announces NetWinder certified by Linuxcare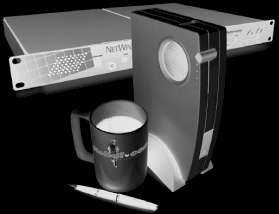 Reinforces Rebel.com commitment to Linux and to the Linux development community
OTTAWA, CANADA - March 22, 2000 - Rebel.com Inc., a leading supplier of Linux® and UNIX enterprise solutions, today announced that the NetWinder product line has been certified by Linuxcare Labs, the first independent testing authority, administered by Linuxcare, Inc. , to inaugurate a comprehensive program for certifying hardware and software for use with the Linux operating system. Linuxcare Labs offers a vendor-neutral testing methodology that embraces open standards and prevents platform fragmentation.
"We are pleased to be able to announce that the NetWinder has been fully certified by Linuxcare," said Doug Mackbee, general manager of Linuxcare Labs.
"The NetWinder follows all of the standards for hardware systems utilizing the Linux operating system." The NetWinder product line includes the NetWinder OfficeServer, an Internet server appliance which provides small and medium-sized enterprises with full Internet and local area network support while offering interoperability, compatibility and exceptional ease of use and performance. Based on the StrongARM® RISC microprocessor and the Linux® operating system, the NetWinder OfficeServer is configured with a broad range of network services such as firewall/VPN, Web site hosting, Web access, file and printer sharing and e-mail.
"Successful testing by Linuxcare Labs certifies that all components of the NetWinder Office Server and NetWinder Developer exhibit full functionality under the Linux kernel and provide Rebel.com customers the assurance that these products are ready for Linux," said Mike Burrows, director of NetWinder global sales at Rebel.com. "This certification is important as it reinforces our commitment to Linux and Linux developers who are selecting NetWinder as the hardware of choice for server applications they are developing."
About Rebel.com
Based in Ottawa, Canada, Rebel.com is a manufacturer and supplier of Linux-based NetWinder Internet server appliances and has been named one of Canada's fastest growing companies by Profit magazine. Available in either compact tabletop or industrial-strength rackmount formats, the NetWinder product line includes the NetWinder Developer and the NetWinder OfficeServer. Providing outstanding power, speed and flexibility, the NetWinder efficiently meets the development or Web serving needs of today's organizations. For more information, please visit our Web site at www.rebel.com.
-30-
For more information, please contact:
Nicole Sanford
Media Relations Rebel.com
(613) 788-6008, ext. 6110
nicole.sanford@rebel.com
Alayne Martell
(Canada) inmedia Public Relations
(613) 234-7227
amartell@inmedia.ca

Does everyone in your office want Internet access at their desk? Are staff asking about logging onto the office network from home? Is it time to host your own web site? Does your office team need to share documents and a network printer?
If you think the answer to these questions is a big network server and an expensive IT staff (neither of which is in your budget), you need the NetWinder OfficeServer. The NetWinder will do everything a big office server does, except cost a lot. And it is designed for everyday people to install and operate, whether at home, or in a home office, small office or branch office.
Pay less!
This all-in-one small business solution delivers Internet access to everyone's desk; does e-mail, document and printer sharing, and it comes ready to host your web site - all in a compact package and at a price lower than you think. And it gets better. NetWinder is very easy to get along with. It knows how to talk UNIX, Mac and Windows, supports the software you use every day, and is dead simple to set up and operate.
Plug in!
OfficeServer is ready to run, right out of the box. Installation is no more challenging than adding another computer to the network.
Power up!
Despite its tiny size, NetWinder is a powerful workgroup server capable of supporting up to 100 users simultaneously. And it's economical. Power consumption is an ultra-low 15 watts.
Log on!
OfficeServer delivers the World Wide Web to everyone in your office with just one Internet connection and one IP address.
-web caching speeds up Internet access
-supports dial-up, cable or DSL modem, as well as ISDN
Compact or Rackmount?
Choose between the notebook-sized compact and the industrial-level rackmount, which accommodates up to 80 independent hot-swappable servers. Either way: you're getting big performance for an incredible price.